Recently we've found ourselves reaching for these little beauties more often than not, so let us introduce you to our current fave illuminator- the Lancôme Custom Drop Highlighter. Basically liquid gold, the silky texture is a dream to apply and the shimmer bright enough to make you whisper a "wow" to yourself as you apply it. Here's everything you need to know about our new favourites and why you'll of wanted these in your life, like, yesterday.
THE SHADES
The Custom Drop Highlighters come in a spectrum of four beautiful metallic shades. The lightest is a white gold shade Champagne Glow, through to the darkest which is a deep shimmering tan named Bronze Glow. Between them lies Rose Glow, a true rose gold, and Golden Glow, an appropriately named golden shade.
We put these shades to the test and swatched them against three extremely different skin tones to see exactly how they looked on a range of complexions. Surprisingly, they were all extremely complimentary to every individual and produced a harmonisation of "yaasss" when we swatched each shades. The Custom Drop Highlighters completely put to bed the expectation of "the dark shade is best for the darkest skin tone" and "the lightest shade is best for the lightest skin tone" as we found the undertones on each of the shade variations were great on both our darkest and lightest complexions.
THE APPLICATOR
Because of the pipette-like top of the bottle, when you first open them up you'd expect the applicator to be a dropper, but we were surprised to see it is more like a wand which allows you to dab the liquid directly onto your skin rather than dealing with a messy liquid. We found this applicator made for a much cleaner experience which is ideal because although we love the glow, it's extremely easy to overdo it if you can't control your measures.
I use the applicator to dab the illuminator directly onto my skin, then use my finger to blend it in. When you first apply the highlighter, it looks lovely, but as soon as you drag the liquid with your finger, you see it come alive before your eyes.
THE GLOW
Now, let's talk about the thing that we all really want to know about – the GLOW. The appearance of the Custom Drops are foiled, glimmering and down right captivating. The texture is like velvet, smooth and hydrating on the skin – there's no way this silky stuff will dry and settle on any fine lines. Although it is effortless to blend, while you're blending it still remains strong and highly pigmented, the glow doesn't melt into nonexistence the second you start blending.
One thing we love about this product is that it just keeps giving. You can use it in a multitude of ways, so whether you like a subtle dewy glow or a 'you'll-need-sunglasses-if-you-want-to-talk-to-me' glow, you can create the look you love. You can mix the shades together to create your perfect hue, wear alone on your complexion for a healthy radiance, or mix with your foundation for a glow to your coverage. We also love to apply this to the highest points of our face for a beautiful highlight, or if we're feeling especially extra, we'll top it with a powder highlighter.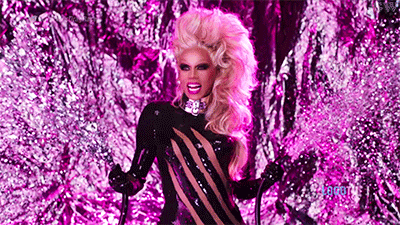 Bottom line is, all illumination fiends absolutely need this in their makeup collection. I'm sure by now it's clear that this is a need – not want – product. If you know and love the product, let us know your thoughts in the comments, and tag us in your looks using the hashtag #letstalkbeauty